Joined

Dec 13, 2016
Messages

2,610
Likes

1,255
Points

114
Age

30
Top 4 Personal Assistant Apps For Each Mobile Platform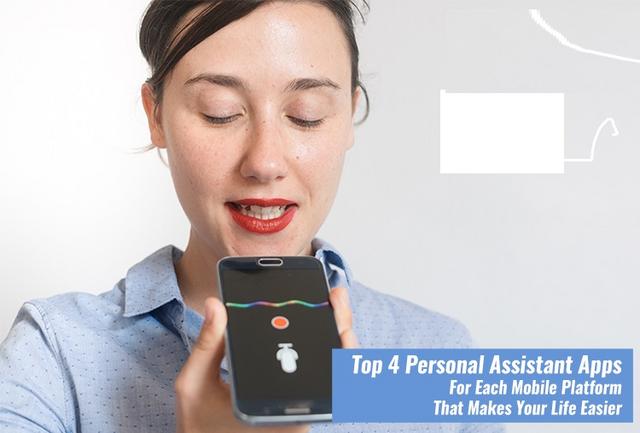 1. Cortana
2. Google Assistant
3. Jarvis
4. Siri
Let's check out what some of the famous mobile voice assistants offers to its user:
1. Cortana (For Windows Platform):
Cortana Mobile Assistant App that is basically supported mainly on Windows 10 platform, but you can also download it on your Android or IOS platforms as well. Using Cortana voice assistant, you can ask it to complete your routine tasks such as sending emails, play any music/videos, setting alarm or reminder, open/close any apps and many more. Cortana is built with such high-level technology that they are capable enough to learn what kind of person you are and what sort of lifestyle you are living. Nevertheless, in order to use Cortana, one will have to sign into Microsoft account and make use of it.
Cortona on Windows-based smartphone
Cortona on Windows 10 based laptop (Image source: Shutterstock)
2. Google Assistant: (For Android Platforms):
Google Assistant is probably the most undefeated voice assistant app in the category of Mobile Assistant app. It is featured with all the basic as well as the advanced features like fulfilling your needs, activating from anywhere, Google Now on tap, and much more. It has also integrated small smart home stuff such as Philips Hue Lights.
Google Assistant Enabled Android Smartphone
Google Assistant is not only as solid as a hard rock but also it is being updated by Google on the daily basis which adds more stability and a wide range of features. If your smartphones are built with Android platform, for them Google Assistant is highly recommended.
3. Jarvis (My Personal Assistant):
Jarvis is an outstanding mobile assistant app is professionally built for Android devices which are also supported in wearable Android devices as well. Jarvis voice assistant app also uniquely designed with voice command feature as well. It gives you the notification of weather, current news, battery, and power status, plays music by name, set alarms, and schedules, etc.
Jarvis supported over Android Smartphone
4. Siri (For IOS Platforms):
Apart from latest iPhones to latest MacBooks, one of the most amazing products designed by Apple Inc. is its mobile assistant app called Siri. iPhones or iPads user will for sure be using Siri in order to operate their iPhones and iPads handsfree. Using Siri, you can use your iPhones or iPads without even touching it. Since last 3-4 years, Apple has made Siri more reliable which gives more value to the power of Siri.
Siri enabled on Android Smartphone and Smartwatch
Using Siri, you can perform the following stuff on your iPhones or iPads, you can send messages without actually typing it, you can call anybody without manually calling him/her from your smartphone, you can set alarm by saying,"Hey Siri! Wake me up in 20 minutes", you can search anything over the web without typing a long query on the browser, and lot more.
It's not concerned with which voice assistant app you are using on your smartphones the only thing that matter is how you are making the most of your as well as to your business lives as well.
Speaking in context with the business perspective, a mobile assistant can help your business in following ways:
Mobile Assistant app will save the cost of hiring a professional assistant for you as well for your business as well.
It will update you with all the important meetings and appointments you have already planned or planning to grow more business.
It will help with all the updates you require to grow more business.
It also helps you to be in touch with your team on to go anytime, anywhere.
Voice Assistant apps will also help you and business in managing cost required in developing a business, and much more.
The main reason behind Mobile Assistant apps are trending is, due to advancement in Artificial Intelligence(AI) field. Before choosing any Mobile Assistant app for your personal as well as for your business lives make sure you choose the beat and the advanced Voice Assistant app on your smartphones. Mobile Assistant app will make your life stress free and you will also not miss any of the important events that will help you to grow your business globally.